The Central Bureau of Investigation (CBI) on Sunday took custody of DHFL promoters Dheeraj and Kapil Wadhawan. They are supposedly involved in the YES Bank scam. A senior official of the agency said the two were earlier kept in quarantine in Mahabaleshwar in Satara, 260 km south of Mumbai.
The Central Bureau of Investigation (CBI) had obtained an arrest warrant against the two brothers Dheeraj and Kapil Wadhawan after the family was caught holidaying in Mahabaleshwar. On April 18, Dheeraj and Kapil Wadhawan had obtained a stay on the execution of an arrest warrant after their lawyer appealed that the Dheeraj and Kapil Wadhawan should not be arrested due to the ongoing COVID-19 outbreak.
Also read: Didn't Get Enough Likes On TikTok, 18 Year Old Hangs Himself
The Special Court had granted them relief & stayed the warrant. The court order protected the DHFL promoters Dheeraj and Kapil Wadhawan from arrest till May 5.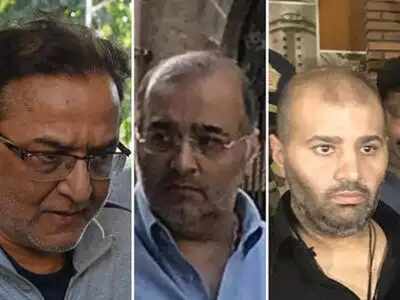 However, the Central Bureau of Investigation, which was not heard while staying the warrant, approached the special court to lift the stay. A senior officer of the agency said the Wadhwa' interim relief was canceled on Saturday & a Central Bureau of Investigation team from Mumbai reached Satara Sunday afternoon to arrest the DHFL promoters Dheeraj & Kapil Wadhawan.
CBI was assisted by the Satara police. The CBI officer said the 2 arrested men will be brought to Mumbai by the Sunday Evening.
The Wadhawans, their family members & associates, were sent to the isolation facility for 14 days, while the Satara police filed a case for purported violation of the lockdown orders amid coronavirus outbreak.
Maharashtra home minister Anil Deshmukh confirmed the arrests of DHFL promoters Dheeraj and Kapil Wadhawan with a tweet.
"A CBI team has taken both Kapil and Dhiraj Wadhwan into custody. Satara Police has given them all required assistance & an escort vehicle with one plus three guards up to Mumbai on a written request. The arrest procedures are going on," Deshmukh tweeted.