It has been analyzed that more than 30,000 videos were shared on social media sites to misguide people on following coronavirus precautions. In an investigation, it has been found that the fake content being shared on social media like WhatsApp and TikTok suggests that Muslims do not need to follow social distancing rules as they are already immune to coronavirus.
The fake videos have been circulated in the first week of lockdown. Delhi Police has uncovered that they have found videos specifically targeting the Muslim community by quoting religious texts, graphics, and leaders.
These videos possess a serious challenge to the government's efforts against coronavirus pandemic as it contains misinformation. It has also been found that most of the fake content is created in Hindi and Urdu for some specific audience.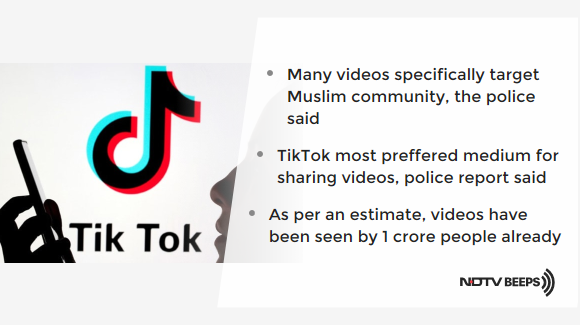 30,000 Fake Videos on Social Media
The video contents were analyzed by the police along with the help of fact-checkers, data analysts, and security researchers. A report on digital investigation has also been accessed by NDTV. A senior police official said, "Our analysis has revealed an alarming number of videos are being shared advising Muslims not to practice social distancing and several suggesting that coronavirus does not kill Muslims."
He also added that it was also observed to hide the origin, many accounts that created thee videos were being deleted regularly once the content goes viral.
Based on the investigation, the most preferred medium for creating and spreading the videos to make people disobey health advisories and fake information regarding the coronavirus is a Chinese-owned video sharing application named TikTok. The videos were further shared on common apps like WhatsApp, Facebook, and Twitter.
To stop people from following the fake videos blindly, Maulana Saad Kandhalvi has officially issued an audio message to his followers asking them to cooperate with the government to fight the disease in which he was heard saying that we have to take precautions, follow the guidance of the doctors and give full support to the government such as not crowding into places. This is not against the principles of Islam, he added.
Till now there have been around 12,500 cases of coronavirus in India. While 400 deaths have been confirmed. Thus, this is the time to follow the instructions given by experts to fight against the COVID-19 and not to follow inauthentic videos and posts blindly. People need to get aware of everything through credible sources.